Introduce my discipline and graduate program
Management is an administration in many fields including a public service organization, an enterprise, a not-for-profit organization, or the government. The Management graduate program attracts me a lot at George Mason University. In this academic discipline, we can learn how to motivate human capital, encourage teamwork, identify competitive advantages, build and change organizations, negotiate effectively, succeed in the diverse and multicultural work environment, and manage people and organizations. It can provide us a strong foundation to work for business careers in both the public and private sectors. We can study the management courses to a specific management position, such as human resource management, financial management, management consulting, and enterprise manager.
Set my academic goals
1. Getting good grades in all course
Maybe it sounds a crazy target for me, but I would try my best to accomplish this goal. At the beginning of the semester, I would make a detailed study plan and schedule for each subject. Whenever I get a homework, I would follow the instruction and rubric exactly given by the teacher. What's more, I will do my own research on a material, works, and literature. There will be no plagiarism or cheating behavior.
2. Developing my oral English skill
3. Strengthening my writing ability
Course Plan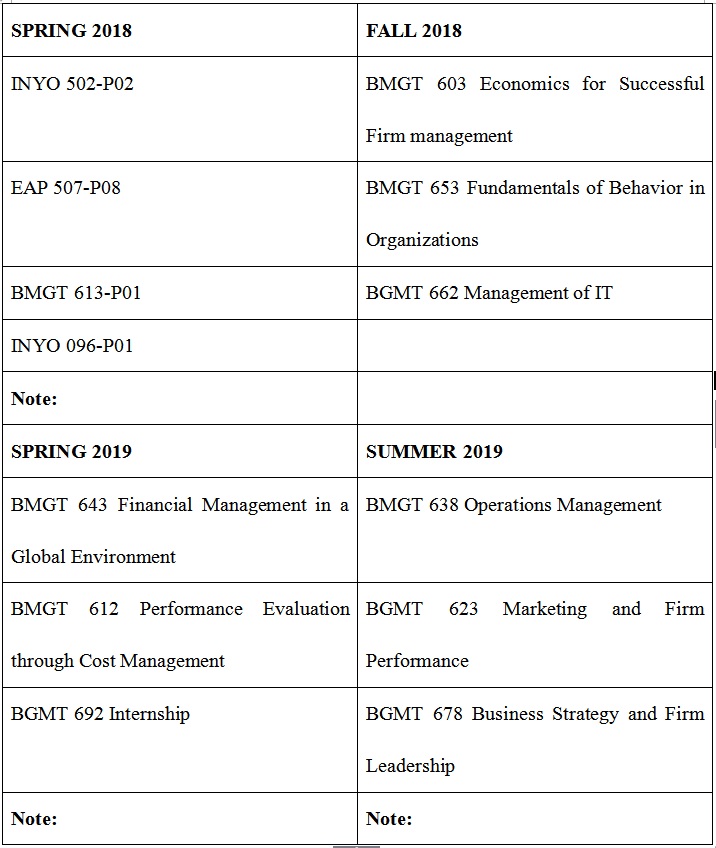 Here is the link to my plan of study: plan of study